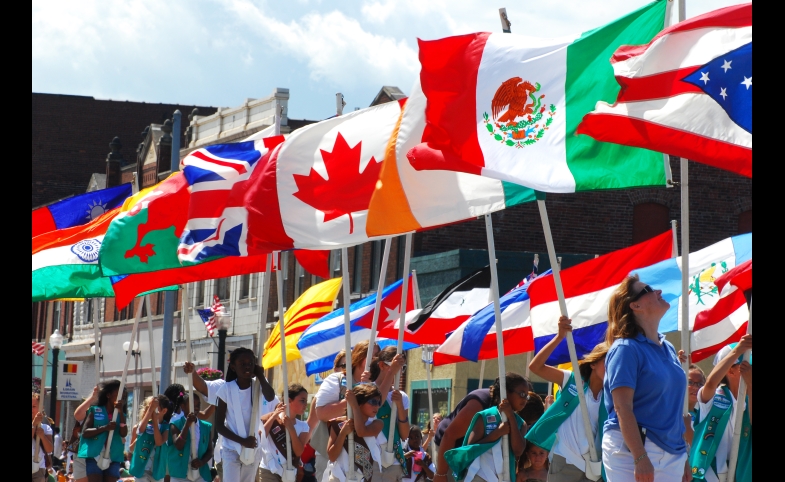 Flags Carry Political Risk
Chris Solomon, a communications analyst and contributing writer for Global Risk Insights, has published a new article. His piece Flags Carry Political Risk, appeared August 24, 2015 in the online publication. Citing examples of flags used during the Arab Spring, to those seen in Nazi Germany, Soviet Russia, and present day Mozambique, New Zealand, and Vietnam the article is a timely assessment of the cultural, political and sentimental factors that shape and influence the meaning and deployment of flags across history. On the heels of the removal of the Confederate flag from the South Carolina state house and the return of the U.S. and Cuban flags to embassies in Havana and Washington D.C., respectively, Solomon delves into the "big business" flags can and do play on the global stage. Solomon concludes that in today's highly globalized and interconnected world, "public officials and businesses [need] to carefully research and understand flags" raised not just in and by their home countries, but also those utilized on social media, apparel and merchandise, as what one nation might consider a successful marketing initiative, another might consider an act of defamation or cultural insensitivity (i.e. placing Saudi Arabia's flag on footballs used during the 2010 South Africa FIFA World Cup).
The full article is available here. 
Photo by Rona Proudfoot | CC BY-SA 2.0
Visit CPD's Online Library
Explore CPD's vast online database featuring the latest books, articles, speeches and information on international organizations dedicated to public diplomacy. 
Visit our Online Library or click here to begin your search.